At the Foot of the Cherry Tree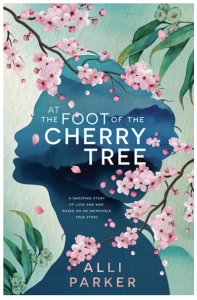 Based on the incredible true story of Australia's first Japanese war bride and a love that changed a nation forever, this is a stirring story of love and hope arising from the ashes of Hiroshima, as two young lovers – an Australian serviceman and a Japanese girl – overcome the barriers of race, religion, family, and government to find happiness together.
Gordon Parker is an eager eighteen-year-old Australian boy desperate to fight for his country, and Nobuko 'Cherry' Sakuramoto is a sixteen-year-old Japanese girl struggling to survive in the aftermath of World War II. As they fall in love, Gordon discovers the White Australia Policy prevents him from bringing Cherry home as his bride. After his discharge from the Army, Gordon must leave Cherry alone and pregnant in post-war Japan while he convinces his family and campaigns a xenophobic and war-scarred government to allow his family to come home.
A story spanning seven years and two countries reeling from the aftermath of war, At the Foot of the Cherry Tree is a sweeping and moving novel about faith, trust, and the power of a love that alters history – written by Gordon and Cherry's granddaughter, accomplished scriptwriter, Alli Parker.
At the Foot of the Cherry Tree is out now in Australia and New Zealand.
To view family photographs of the Parker family and their friends, please click here.
For Book Club/Reading Group questions, please click here.