It's 2016.
A new year. A bookmark, a new chapter of your life. This time is when lots of resolutions are made, mantras created, positivity abounds. It's a good time of year to create goals (not deadlines) for the things that you want to achieve throughout the year. It's also a great time to reflect on the chapter that has just ended and what that has given you in terms of skills to move forward with your life, both personally and professionally.
For me, thinking about it, 2015 was all about learning. It was a massive learning curve for me in so many ways. I started the year by enrolling myself into John Yorke's Storytelling For Screen course and working through that part time from January until May, as well as working full time. That helped me grow as a writer as well as honing my analytical skill set, helping me to really get into story on a much deeper level.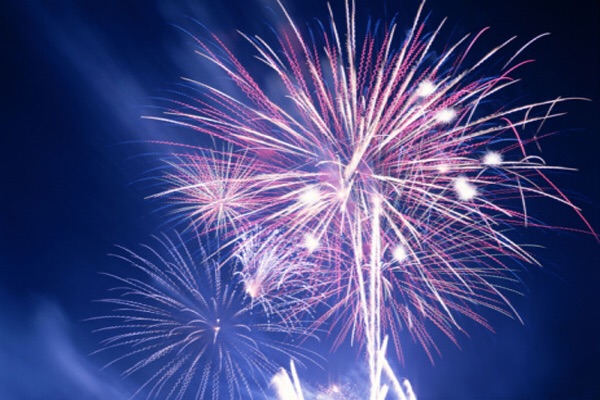 In January, I finished up on the third series of Miss Fisher's Murder Mysteries as a production secretary, then moved on to the second series of Utopia as a script assistant in February. That finished up in May and I spent five weeks in the UK, working and writing with my co-writer, Anton, polishing up our projects, chucking everything out and starting again with something stronger, coming up with new projects, entering sketches into small competitions and generally enjoying skipping winter in Australia. When I came back to Australia in June, I am so grateful to have hit on one of those 'right place, right time' moments, and ended up with a gig as a script co-ordinator on the Jack Irish series. It was supposed to be four weeks and ended up as four months. I finished up there in October, went to India for four weeks to work on a documentary as a production manager and general everything. When I came back in November, I had two weeks work developing a new series outline for an Australian/UK co-production, and ended up with the opportunity to write the pitch documents. That brought me to mid-December, when I decided to focus on my own work once again – especially as I have some time off until my next gig!
It's interesting to look back and reflect on all of those experiences, and how each one of them brought out something that knocked on to the next one. Miss Fisher gave me great friends, Utopia gave me the chance to return to a team I really enjoyed working with. The documentary shoot pushed and challenged me in all kinds of ways (overseas shoots are tough!) and the co-pro was really the cherry on top of a great year for me professionally.
Jack Irish was easily my favourite job of the year. It taught me immeasurable amounts about myself, writing, the process, how to work within a production, how actors can influence scripts, how changes can come from any department, how different directors can interpret different material and I found myself thinking, even on the hardest days trying to get script pages out at the last minute, that I completely love my job. I feel so lucky and so blessed to have had that opportunity and I know that I have more work coming my way from the same company next year, so I've definitely done something right.
Another highlight was having the opportunity, once again, to work with writers, directors and producers to read their scripts and give them feedback through my script reading services. It's always so amazing to work with filmmakers from all over the world and have the honour of reading so many different stories. I'm looking forward to many more coming my way (my services are listed here)!
But my year hasn't just been about learning my craft. I've learnt so much about myself. I started meditating this year and challenged myself to learn more about mindfulness and ways I can incorporate that into my life. I also started yoga, which helps to keep the mindfulness practise going. I feel that 2015 was very much about learning, so I have an equally strong suspicion that 2016 is where I can put what I've learnt, and am still learning, into practise. I'm hoping that 2016 is where my hard work over the past few years really starts to pay off.
I hope that your 2016 does the same for you.
Happy New Year!